Contents

Press downloads. Press, media and bloggers may download high resolution, print-quality images of our magazine and books. Please be sure to include proper. My weekly Tuesday missive tends to focus on what I'm working on, behind the scenes at the magazine and peeks into upcoming content, calls for participation, . Little U, the offspring of UPPERCASE magazine, is an occasional .. layout, generated a new pdf and sent it back to Prolific for production.
| | |
| --- | --- |
| Author: | JANNA MARAVILLA |
| Language: | English, Spanish, Hindi |
| Country: | Chad |
| Genre: | Biography |
| Pages: | 439 |
| Published (Last): | 30.05.2016 |
| ISBN: | 682-6-34312-149-8 |
| Distribution: | Free* [*Registration needed] |
| Uploaded by: | JENNIFFER |
---
54582 downloads
136633 Views
12.74MB PDF Size
Report
---
Preview of the July/August/September issue of UPPERCASE magazine. Readers of UPPERCASE magazine's premier issue get 10% off their next Veer type order. Download the tea cup cozy pdf pattern. The UPPERCASE Volume 2 fabric collection uses the magazine's and print the pdf to play with the patterns from UPPERCASE Volume 2.
All rights reserved. Say it simple, set it fancy. Plus, there are hundreds of exclusives from small foundries and independent designers, with new additions every month. To redeem, call toll-free or visit veer. Applies only to your next type download. One offer per customer. Offer valid only in North America. Meet remarkable people and read inspiring stories from our Calgary home to a Wisconsin forest treehouse; a swim in the Great Lakes to an imaginary film set in Argentina; virtual spaces to the big cities of Toronto, Madrid, Helsinki and Moscow. Thank you for your amazing assistance and support in the launch of our magazine. We couldn't have done it without you! It has been an incredible outlet for creative expression, publishing and entrepreneurial adventure. The magazine is an extension of this community of like-minded artists, craftspeople, illustrators, designers and visual enthusiasts. Her great loves include literature, foxes, joyriding and Fleetwood Mac.
Wrap your felt piece around your glass and use a pin to secure the edges in place so that you have a snug fit. Continue rotating the block, sewing on the strips, trimming and pressing the strip open with the seam allowance flat behind until you have sewn all eight strips onto your block.
Using your final pattern, cut out your wool felt pieces to match. Thread your sewing needle with some embroidery thread and knot the end. I like to sew little "X's" to secure the overlapped felt edge together.
Bring your needle up from underneath the felt into the left side of the felt edge. Cross over the edge diagonally up and down on the right side of the felt edge. Bring your needle up through the felt on the right side of the felt edge, just below your last stitch.
Cross over the edge diagonally up and down into the left side of the felt edge. Continue making the "X" pattern up the edge of the felt, securing the entire edge.
Knot your thread at the end. Iron your completed log cabin block to flatten all the seams. Trim away all four edges of your block to square up and clean up the edges. Centre your finished log cabin block on a wool felt piece and pin into place. Set your sewing machine to a wide zig zag stitch.
To applique the block onto the felt, you will be stitching the zig zag stitch over the edge of your block. The left stitch the zig should stitch into your block and the right stitch the zag should stitch into the felt. Then, in my last day at the graphic studio I was working at, I found it inside a drawer. I took it up again, and, feeling optimistic about my future, I completed the illustration, adding the colour drops, balloons and bubbles. Monsieur and me have become really good friends since that moment.
When do you feel the most creative? What inspires you? Probably at night; I often start drawing when it is time to go to sleep.
Uppercase Magazine Typewriter Notes Stationery
I suppose that I get inspired by a lot of new things you can find everyday—all that good artwork that can be found browsing the Internet. However sometimes you must switch off your computer and wander around the city, as there are many unexpected things that can inspire you more in the real world. What is your favourite creative tool? I love gocco print. It's easy, small and funny! And pencils, and sketchbooks Cosas Minimas means little things There's a poem by Bukowski that says that it's not the large things that send a man to the madhouse, but the continuing series of small tragedies, like a shoelace that snaps.
I totally agree, yet I would add that the little things can make you happier, too.
So I try to change my favourite little things everyday. Here are two pictures of my favourite little things in the last days: Blanca is part of the Goodfellas Network, a unique international creative team of independent designers, photographers, web developers and illustrators. Members share commercial projects and collaborate on personal ones. Laurence Martel Olivier Laurence may be just fifteen, but she is a sophisticated and skilled photographer producing poignant, thoughtful images.
Follow her progress on her Flickr photostream: Viggo, Viggo, Veeeee-go! Visit Mr. Mortensen's website to order his books and music. Never Sleep Upon graduating from art school, we found there was little material that prepared us for entering the profession of graphic design. The books at the time were written by people who had graduated over 20 years prior and their advice was bland and outdated. There was a large void, so we tried to do something about it: Record Players It's the summer of and life as we know it revolves around three things: Evenings start off with a fat pile of old 45s.
Me and my brothers, we sit around the small boxy record player. It smells musty like dark closets and old clothes and it is everything we dreamed it would be. We play record after record, over and over again. We love the way the records slap down, the way the needle automatically knows where to go.
All Caps Isn't Really Uppercase - baspogophoba.cf : InDesignSecrets
We play until the adults can't take it anymore, until we're told to turn it off. We go to bed thinking of these three things: Not long after this, my parents. This stereo, it is not kidding around. We know this the moment it lands on the rust-colored carpeted floor of our small split-level home. We marvel at the plastic faux wood exterior, at all the musical options it offers us. Initially, we are taken by the novelty of the eight track player but that doesn't last long.
The turntable is what we fight over most. Our favorite records to play are K-Tel disco compilations though twenty years later and I will not be able to hear Elton John or the Bee Gees on the radio without thinking of our beloved big brown stereo.
And now I wonder, where did it end up? Is it buried in a landfill? Is it sitting in a thrift. Does it play records for someone else now? Do they love it as much we did?
Probably not. We loved that stereo in a way that cannot be put into words. These days, my record player can be snapped shut and carried around like a suitcase. It's one of my favorite things. My love for it runs deep. Sure, there have been others along the way. A small red cassette player, a giant boom box, various CD players and now, a tiny black ipod. But nothing can or ever will compare to the sound of a record player. Nothing sounds as good on a Sunday afternoon as the quiet hiss and occasional crack and pop of vinyl.
Nothing is as lovely as a stack of albums waiting to be played. And of course, music never sounded so sweet.
Perfectbound perfectboundstudio. We've taken everything from drawing, ceramics, photography, letterpress, printmaking, graphic and environmental design — all of which, have lead to a shared aesthetic in design and in life. It was a community that they wanted to be part of, and so Perfectbound was formed.
Although they each have other jobs—Julie in a photographic print shop and Kathryn in a sign shop—they hope to someday collaborate on a creative business venture. Blogging was a relatively instant way to start sharing ideas. In the relatively short time since they published their first post in November , Perfectbound has gained a dedicated following.
On a daily basis, over fans admire its refined yet fresh site design punctuated with their now-signature pink and turquoise accents and thoughtful link recommendations. Even though they are roommates, they write and photograph their posts individually. Even so, their similar interests and tastes result in a singular editorial voice. The vignettes of carefully placed objects are often taken from above with a close crop on a tabletop scene.
The use of simple textiles as backgrounds has become part of their signature style. The items are culled from their personal things, often thrifted treasures discovered in Value Village. Their intention is to highlight the beauty found in regular items—an orphaned teacup, a colourful scarf, favourite books and papergoods as well as a few ribbons and bows.
By interacting and playing with the objects through photography, one understands why that particular thing is interesting and appealing.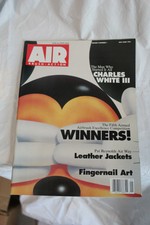 What kind of life did it have? The topics of their posts are mostly unplanned, spotlighting the everyday. Items are gathered spontaneously— perhaps a mug of hot chocolate with marshmallows or the morning bowl of cereal becomes the starting point for an image. With nice lighting and good composition, even the lowly paper towel can make an inexpensive and pretty backdrop to still lifes. Maria Vettese and Stephanie Congdon Barnes are fond of documenting the everyday.
For the cover of their recent book, A Year of Mornings, graphic designer Deb Wood takes inspiration from paper towels and features a subtly embossed dot pattern on the front cover. It's a nice textural addition to the book, making this book as much a pleasure to hold as it is to look at. Kate Bingaman-Burt has been making simple line drawings of everything she downloads. This enduring project is entering its fourth year.
The Harry Potter Series I am a huge fan of Penguin's book covers and recently downloadd their Penguin By Design book around the time that I was seeing an online art trend of redesigning videogame box art to look like Penguin covers, or movies in the format of books with the same Penguin feel.
Instead of doing something like that, I figured I would try my hand at it staying in my preferred realm of literature, just redesigning not-so-old books, like the Harry Potter, Lemony Snicket or Spiderwick series.
For each series I am trying to give it the feel Penguin had during their s crime books, utilizing a variation of Romek Marber's grid.
For my Harry Potter Series I tried to think of one standout scene or thing that happened in the book that I could represent on the cover, without necessarily giving away the plot unless of course you have read them and know what happens. The hardest part was trying to find a relevant photograph to incorporate into each cover, and choosing which color looks best for each one. The others were a stretch but I think they turned out quite fitting. In order, it is nearly a complete rainbow, which was a happy accident.
Overall I am happy with how the set has turned out, and it makes me excited to keep trying a new and slightly different style for each series I plan on making.
Omniscience Correction Road The working title of my husband's first novel was Omniscience. The story follows three main characters—and one all-seeing rat narrator. In recognition of the momentous feat of finishing the novel and sending it off to publishers for review, I designed this commemorative imagined book cover design and framed it for his office. Janine Vangool Glen Dresser www. The Tao of Pooh was required reading in English Class during my freshman year of high school, and it always resonated with me.
Using the stories of Winnie the Pooh to illustrate the principles of Taoism struck me as being a really creative and effective concept. The problem I see with the current book design is twofold. So my thought was to repackage the book to attract more of a serious, adult audience. Courtney Dolloff www. I went to Ryerson University for Media Arts and majored in photography. It was while I was in New York that I learned how to sew clothing and got involved with teaching sewing.
I have also done visual merchandising, marketing, PR, and production management. Have you always been a sewer and craftsperson? Who taught you to sew? I grew up in a very creative house, where my mom took lots of craft classes like tole painting and making porcelain dolls and my dad drew and gardened. My brother and I were always encouraged to take classes and try different things. Mostly I was involved with photography, collage and bookbinding when I was younger.
Along the way, I've also dabbled in stained glass, wood working, jewelry making, silk screen and neon sign making. It was only a matter of time before I made my way to sewing. My earliest sewing influences were my mom and grandmother who made me wonderful halloween costumes and clothing. There was always a sewing machine in the house, so I don't ever remember not knowing how to use one. But, it wasn't until I was working in New York in the garment district that I really learned what I could do with a sewing machine.
It seemed impossible to ignore all the amazing fabric and trim shops. Plus, everything I loved in all the indie boutiques was so expensive, it seemed like a great way to save some money and still have new clothes. I started taking classes and immediately fell in love with the thrill of making my own clothing.
How did you come up with the idea of the workroom? Did you ever expect you would be a shop owner? I've always dreamed that one day I would have my own business, but I was never sure I would figure out exactly what that business should be. I had so many interests and never felt like there was just one thing I was really good at.
The concept for the workroom started brewing when I heard about a sewing cafe in Berlin. The idea of a fully equipped open studio intrigued me and I had already been thinking about teaching sewing classes here in Toronto. After doing some research into the local craft scene, I quickly realized that there was nobody in the city selling cool printed fabrics, sewing patterns, embroidery and quilting supplies. All these ideas seemed to fit perfectly together. I never would have dared to imagine I would have a shop and school on Queen Street West, but now I can't imagine doing anything else.
It is a huge undertaking to open a shop, representing a large commitment of time and finances. How did you manage it? The biggest hurdle was allowing myself to believe that having my own business was possible, especially financially. The idea of quitting my full time job to start something new didn't seem possible or responsible. Once I stopped letting that be a barrier, I just threw myself into planning and researching.
I rarely make decisions spontaneously and I love researching things to death. I spent months researching similar businesses, fabric companies, the local and global craft scene and compiled a business plan.
There are lots of great government programs in Canada that help young entrepreneurs through this. The more I researched, the more I refined the concept of the workroom and the more I felt sure that it was a viable business. When I told my parents, I had already been working for months on my idea, so I think I was able to respond to their concerns. While they certainly worry, my parents have always been incredibly supportive once they realize that I'm set on something, even if they don't quite understand it in the beginning.
They are always the first ones to offer to roll up their sleeves and pitch in however they can. Having that kind of support from friends and family makes dreams like this possible and I certainly never would have gotten this far, without their enthusiasm. The workroom is located in the west end of Toronto on Queen Street West.
The neighbourhood is called Parkdale and while it is a bit rough around the edges, the community of people that live there is incredible. I specifically chose Parkdale because of this sense of community and it has only continued surprised me with how vibrant and loyal it is.
When I opened the shop, all the local business owners dropped in to say hello and wish me well. Across the street a new yoga studio had just opened called Yoga Queen. A couple months after I opened, Shop Girls opened up on the other side of me.
They promote Canadian design talent. Many of these new business owners are young women and there is a wonderful feeling of growth in the area. Please describe the workroom and how you conceptualized the workspace and store design. Your website and emails are also beautifully designed. The workroom is in a beautiful heritage space with high vaulted ceilings and large bay windows that open out to the street. Along one wall there are shelves filled with bolts of fabric sorted by colour. Along the opposite wall there are sewing stations with Bernina sewing machines that face towards the front of the shop.
A huge cutting table sits in the middle of the shop and there is a smaller one at the back of the space. My goal was to create a space that was warm, relaxing and welcoming. Students and customers are encouraged to make themselves at home and many of them have told me that they never want to leave. There's always a jar of cookies and a selection of delicious teas for people to help themselves to.
The logo and all the graphics for the workroom are designed by my boyfriend, Andrew Cloutier. I give him carte blanche to do what he likes with the graphics and I love seeing the things he comes up with. Even the simplest things like an event flyer or class calendar are always flawless.
What is a typical day in the workroom? In the morning I walk to work with my dog, Maisy. It's usually a brisk walk and it takes us a half hour. This gives me time to let my mind wander and to roughly plan my day.
The UPPERCASE Surface Pattern Design Guide.pdf
When we arrive at the shop, I make a cup of tea and check the phone messages and email. Often there are registrations for classes that need to be taken care of. Jerisse, one of the girls who works with me, will often arrive shortly after and start by tidying up the fabric shelves and sewing stations from the day before. On a really good day, a shipment of fabrics arrive. It still feels like Christmas when the UPS guy walks through the door with boxes.
After we open up the boxes often squealing with delight and check that everything has arrived that we were expecting, I'll take photographs of each of the bolts to put on Flickr. Fat quarters are also cut of any new fabric that arrives to go into our fat quarter shelf. Shoppers will wander in and out of the shop during the day.
Often times people are discovering the workroom for the first time and wondering what exactly the space is all about. Someone may drop in to use the sewing machines by the hour to work on curtains for their apartment or to repair some clothing they have. After a bit of lunch late in the afternoon, I'll start to prepare for the evening class which starts at 6pm.
The evening class might be a beginner class that goes until 9pm. I'll close up and end my day the same way it started by walking home with Maisy. What has been the reaction of the local Toronto craft scene? How do you foster a local community of crafters? The response to the workroom has been overwhelming and so wonderful. I feel very gratified that people love and support the workroom they way they do. Creating a sense of community was one of my top priorities with the workroom.
I have a few monthly open studio sessions where people are encouraged to drop by to sew, quilt, knit, crochet and just socialize.
I also organize small craft fairs with a local group called, "City of Craft". We call them trunk shows, since our vendors display their wares in suitcases. These have become fun events that everyone in the community supports. What are some of your favourite moments from the workroom?
Witnessing the relationships that have grown within this space make me feel like the workroom is truly a positive part of people's lives. Of course, there is also that very special moment when someone finishes a project in class and they are filled with delight and pride. Helping this spark of creativity grow in people is incredible. As a business owner, you are responsible for many tasks from stocking inventory, customer service and marketing.
Do you have assistants? How do you manage your time to allow for personal creativity? When I first opened I worked alone and did or tried to do everything myself. That was really hard. One of the best things I've done is to hire help. I've got a wonderful trio of girls who help me immensely in the shop. Having other people around makes the business more productive, the days more enjoyable and helps me remember to stop and have lunch! Some people might imagine that I spend my days crafting away in the shop, but this is not the case.
I don't usually allow myself that free time while I'm at the workroom. There is too much work to be done. One of the big reasons I decided to start a blog was to force myself to not neglect my own need to make things.
It has really helped me to examine and to share with a wider audience all the things I do that are creative, whether it is cooking a new recipe or learning how to hand quilt. Having an audience motivates me set aside this time for myself and to honour all the things I make, no matter how small.
Do you live near your shop? Do you also have a crafting space at home? What do you like to do with your time away from the shop? I live quite close to the shop. Since I knew that I would be spending so much time there, being close to home makes my long days easier.
My crafting space is my dining room table. I've never had a permanent spot for my sewing machine at home. I think this is one of the reasons that I felt having an open studio space like the workroom would be so appealing to people. Most people don't have that kind of space and often times your crafting space might be secluded somewhere in your house.
I love being in the middle of the house, close to the kitchen and the television. Some of my favourite nights are having the television going late into the night while I work on the sewing machine. I haven't had a lot of free time since I started the business, so I often find myself on my laptop when I get home to try and get more work done. One of my goals for myself this year is to start giving myself more time off. I really love gardening and I didn't spend that much time with my garden last summer.
To be honest, as soon as I finish this interview I'm going to jump on my sewing machine and make a new smock top from one of my Japanese craft books. The workroom and your blog, Make Something, are very much about teaching others about the joy of creativity. As an educator, what has been your most valuable lesson?
I think it really important to know, as a teacher, that you can never know everything. I always feel like there is always more to learn and hopefully this makes me a good teacher. People learn in different ways, so I'm always trying to present and explore other ways of doing things. It's so important that people find a way to work that feels comfortable to them. I hope that my unending excitement to try new things inspires others, even in the smallest way.
Do you have any mentors or people that inspire you as an entrepreneur? My friend and former boss at the Color Association, Margaret Walch taught me so much during my time with her. She isn't what you would consider a typical business woman. Margaret is in her sixties and is one of the coolest ladies I've ever known.
Working with her closely every day for five years, I learned the value of kindness and generosity in business. Margaret never missed an opportunity to help someone out or to share her knowledge, contacts and insights. She encouraged me to explore my interests where ever they might take me - through classes, museums, trade shows and theatre. There were no boundaries on my job description, so I learned everything about running a small business with her.
She created such a nurturing environment in the Color Association for anyone who entered it whether you were an intern or a client. I've never known a workplace like this and working in traditional offices with specific and narrow tasks was very difficult for me after I left.
What are your creative inspirations? I've learned over the years to pay close attention because inspiration can come from anywhere. A ticket stub, a magazine clipping or a vintage pencil sharpener. These days, I am most inspired by other artists or makers. I'm always amazed to discover amazing local talent. Toronto is filled with great shops, galleries, craft fairs and design events. Being able to support this local community and learning their stories inspires me every day.
When selecting fabrics, what do you look for? Have you noticed particular trends in what your customers like? Choosing fabrics is one of my favourite parts of my job.
I might look at hundreds and hundreds of fabric prints in a sitting and my first edit is to remove anything that I don't like at all. My fabric choices are very much based on what I love personally. Fabric is one of my first points of inspiration when I'm sewing, so I look out for collections and specific prints that excite me. I try to keep in mind what I currently have on the shelves and keeping a full assortment of the colour spectrum.
All of the Japanese imports from Kokka, echino and Daiwabo always fly out the door quickly. Their prints are so unique, cute and charming that they are hard to resist. Amy Butler fabrics always seem to appeal to everyone. Specifically prints with robots, cityscapes, maps, text, birds or animals are always a hit. What are your most popular classes?
The beginner class, Sewing Machine Essentials is one of the most popular. It's a great way to get refreshed on how to use a sewing machine or to introduce yourself to the sewing machine for the first time. I've got a great group of teachers who each have their own specialties, so I still get to take classes myself and learn new things. One of our new classes is an Underwear class which is so much fun.
We also offer beginner upholstery classes, such as the Box Cushion and Upholstered Cube which are perfect for people trying to do some redecorating on a budget.
Magazines Canada
Quilting is one of the things I really wanted to learn myself, so it is wonderful to see how much people are loving all the quilting classes. What are your future dreams for the workroom?
For the immediate future, I dream of having a webstore. I get emails from people from across Canada who are hoping to download my fabrics since there isn't really a source on this side of the border yet. It's a huge undertaking, but hopefully that will happen this year. Of course, I've got quite a few ideas in my back pocket that I'm not ready to reveal just yet.